Aloha Carol,
I wanted to express my gratitude to you, your school, and your teaching methods. Not only did I learn a lot, but also managed to smoothly navigate through the Hawaii State exam and pass it. I am going to refer all the potential examinees that come my way to your school.
Thanks, MJ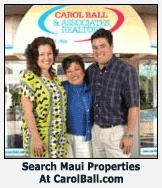 GET YOUR HAWAII REAL ESTATE LICENSE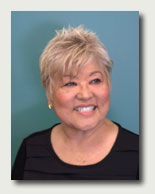 Carol Ball School of Real Estate was formed to continue the long tradition of educating real estate licensees and would be licensees by providing them with a grounded professional approach and emphasis on the ethics required in the exciting business of real estate.

Already a successful real estate broker for 20 years and owner of a dynamic brokerage, Carol Ball became a licensed real estate pre-license instructor in 2001. Since that time she has successfully prepared her students for not only a mastery of the material required to pass the real estate licensing exam but also to prepare them to enter the competitive world of real estate sales. Using her vast knowledge borne of over 30 years of real estate experience and a lifetime on Maui, Carol has inspired her students to begin new careers and for some, a new life in the world of real estate sales.

Carol is a Realtor member of the National Association of Realtors and holds national designations of Certified Real Estate Broker Manager, Accredited Buyer Representative Manager, Certified Residential Specialist and Graduate Realtors Institute. She is an accredited real estate prelicensing instructor and continuing education instructor. Carol holds a Masters in Educational Psychology and a Certificate in Online Teaching from the University of Hawaii at Manoa and a Bachelors in Education from the University of Michigan. She served on the Hawaii Real Estate Commission for eight years and as its chair in the final year of her tenure.

The Carol Ball School of Real Estate, a certified prelicensing and continuing education school in the state of Hawaii, continues the tradition of excellence by offering live and on-line Real Estate Prelicensing courses and Continuing Education courses. The Hawaii Real Estate Exam Book, written by Madge Walls and edited by Carol Ball, is a study guide to the state section of the Hawaii real estate exam. It is available by instant download here. This book provides a supplementary resource for those who are studying for the state portion of the Hawaii real estate licensing exam.