GET YOUR HAWAII REAL ESTATE LICENSE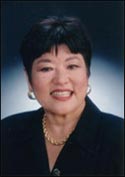 Carol Ball Inc. dba Carol Ball and Associates is located in the Maui Mall in Kahului, Maui, Hawaii. Established in 1980 by Carol Ball, the real estate firm has been a market leader in the state through the rising interest rates of the early 1980's the ebullient times of rapid development, the protracted market downturn in the 1990's and soaring values of the roaring 2000's. Through the decades, Carol's untiring dedication to training new agents has made her a legend.
For more information on Carol Ball and Associates, click on http://carolball.com.
Carol Ball School of Real Estate was formed to continue the long tradition of educating real estate licensees and would be licensees by providing them with a grounded professional approach and emphasis on the ethics required in this exciting business.
REAL ESTATE SCHOOL
Carol Ball became a licensed real estate pre-license instructor in 2001. Since that time she has successfully prepared her students for not only a mastery of the material required to pass the real estate licensing exam but also to prepare them to enter the competitive world of real estate sales. Using her vast knowledge borne of 30 years of real estate experience and a lifetime on Maui, Carol has inspired her students to begin new careers and for some, a new life in the world of real estate sales.
She is a Realtor member of the National Association of Realtors and holds national designations of Certified Real Estate Broker Manager, Accredited Buyer Representative Manager, Certified Residential Specialist and Graduate Realtors Institute. Carol also holds a Masters in Educational Psychology and a Certificate in Online Teaching from the University of Hawaii at Manoa and a Bachelors in Education from the University of Michigan. She is the Real Estate Commissioner from Maui for the State of Hawaii.
The Carol Ball School of Real Estate continues the tradition of excellence by offering live real estate pre-licensing courses twice a year. Continuing Education courses will be offered as well as on-line courses as they are developed.
Exam Tutor will provide you with the link to The Hawaii Real Estate Exam Book, written by Madge Walls and edited by Carol Ball. This book is a study guide to the state section of the Hawaii real estate exam. This book follows the salespersonís prelicensing curriculum as published by the Hawaii Real Estate Commission and provides a supplementary resource for those who are studying for the state portion of the Hawaii real estate licensing exam.
Please see "Schedules" for current and future offerings.